Lewis Callaway
Iowa State Student
© 2021 Lewis Callaway All rights reserved.
Lewis Callaway
Software Engineering Student
I am Lewis Callaway, a software engineering student at Iowa State University minoring in cybersecurity. I am considering enrolling in the concurrent MBA program at ISU. Growing up in a rural area may be seen by some as a disadvantage, but I saw it as an opportunity. Some of my first projects entailed producing videos for small businesses and organizations in my community. As I grew older, my skillset evolved from video production to more IT-related tasks and software development. During my freshman year of college, I formed Callaway Technologies LLC in my dorm room. Through my company, I have been granted the ability to work with a diverse set of technologies, people, and industries. I am currently looking for an internship in the summer of 2022, but I am open to other opportunities.
Current Location

Ames, Iowa

Email

lewisc@iastate.edu

Phone

641-529-6520
Resume
Education
2019-2024
Iowa State University
Software Engineering and Cybersecurity | Concurrent MBA
I am currently working towards a bachelor's degree in software engineering as well as a minor in cybersecurity. I will also be starting a concurrent MBA in Fall 2022. Using the skills I learn at ISU, I hope to make an impact wherever I work.
Experience
Summer 2021
Summer 2020
2017-2019
Kingland Systems
Software Engineering Intern
I began as a high school intern who worked on the Kingland website, and then moved into doing maintenance software work on software in use by public accounting firms.
➔ Fixed defects on enterprise software
➔ Fixed defects in crucial Java and Angular code
➔ Resolved security vulnerabilities in web applications
➔ Used tools such as GitHub, Jira, Confluence, Sumologic, and Sourceclear
➔ Worked both remotely and in person
2019-Present
Callaway Technologies LLC
Owner/Engineer
Seeing a need for IT services and software development, I started Callaway Technologies LLC.
➔ Constructed two custom web-applications, implemented 10+ complex WiFi networks, produced over fifteen custom Amazon Alexa skills, and handled countless general IT problems
➔ Garnered invaluable experience working with a wide variety of clients from different backgrounds sometimes in remote locations
Fostered relationships with new clients as well as grew relationships with existing customers

2021
Iowa State University
Teacher Assistant - CPRE 281
➔ Conducted a weekly recitation of 20-30 students as well as administered two labs
➔ Graded multiple exams on a short timetable while striving for consistency and accuracy
➔ Held virtual office hours and answered student questions

Programming Languages/Libraries
Java
Python
C/C++
HTML/CSS
PHP
Flask
Alexa Skills Kit
Spring (in progress)
Angular (in progress)
Technical Skills
Linux
TCP/IP
AWS/Cloud
Pentesting (in progress)
OWASP
Server Administration
Video Production
Security Cameras/Door Access Systems
Hobbies
Running
Fat Tire Biking
Lifting
Construction Projects
Listening to Music
Watching Iowa State Football
Recent Projects
This is a sampling of a few of my most recent projects that are public. More projects/references are available upon request.
Contact
Ames, Iowa
641-529-6520
lewisc@iastate.edu
Open to New Opportunities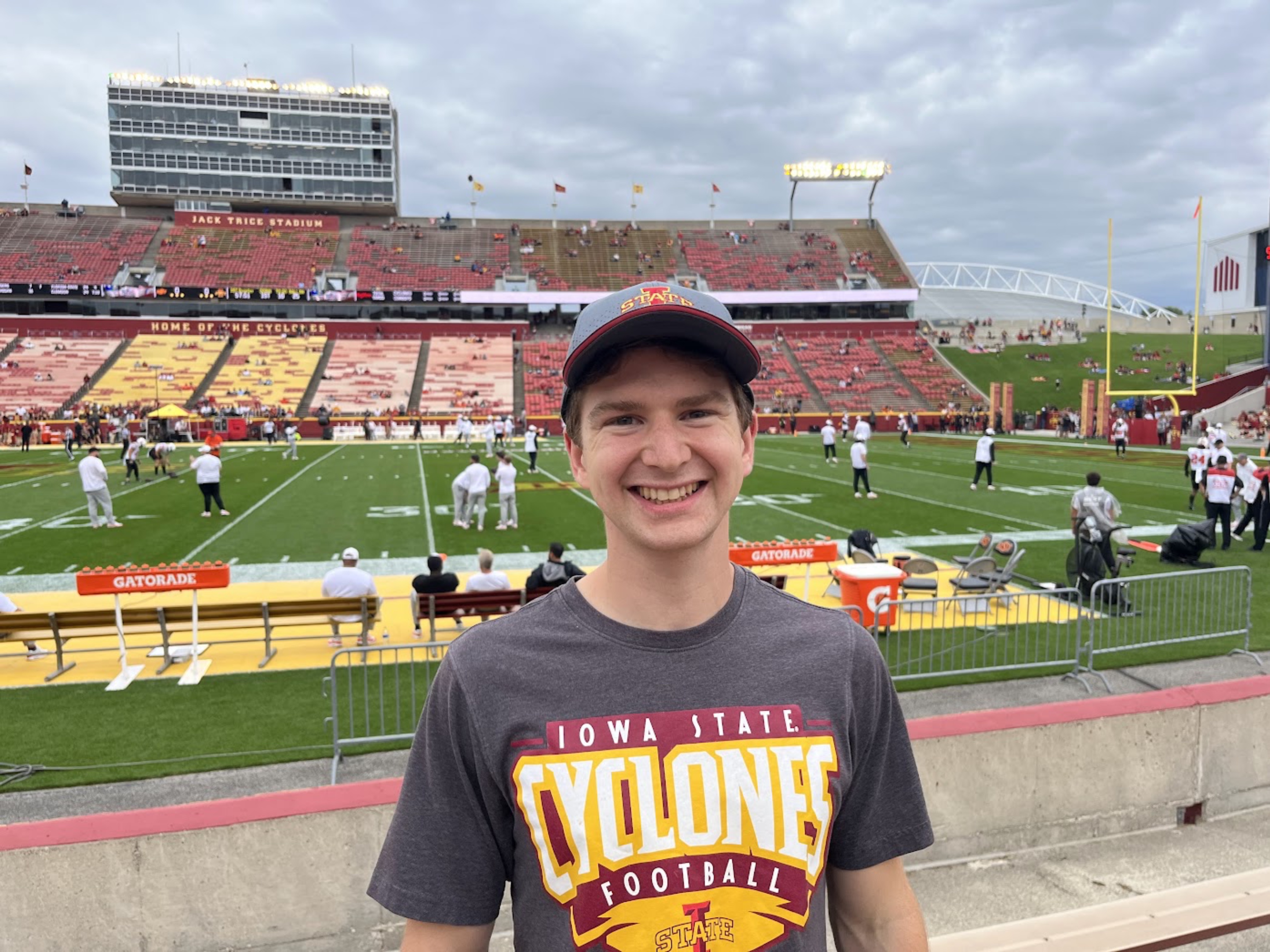 I would love to hear from you. I am currently looking for an internship in the summer of 2022 in software development or cybersecurity, and I am always open to freelance technology projects. If you would rather just build rapport around a shared hobby or talk about technology, I am always ready to talk!